The mission of ZYFIRRO LLC is to serve, entertain, inform and inspire people worldwide through the power of best products, creativity, reflecting the iconic brand, creative minds and innovative material.
PROMISE:
ZYFIRRO produces the pure and finest quality and most elegant, collecting pins collector's cases in the world, that meet, fulfill and exceed archival preservation requirements. Our high quality products made us popular all over the world. All pins display case are give you a unique and fabulous view when you show it off at your walls.
SATISFACTION: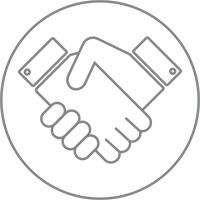 We guarantee to our customers that all material that comes in contact with your collection is best and archival quality. It must be pH-neutral, 100% free of plasticizers that is chemical softening agents and also free of stearates. We specially use MDF material and scientifically tested to insure it does not contain any harmful effect. Material and Colors are make them best masterpiece and differentiate with others.
Support:

As our website is connect to our Amazon store so whatever you may collect from our Amazon store, will surely help you find the appropriate solution for housing your loved collection. You can display your favorite pins, badges, flags, jewelry, beach tags, stickers and much more. With this cases your loved items will be safe and secure from dust, rust and damage.